We presently have a group of high quality, registered yearling and weaner bulls, available for sale on-farm.
This group includes Red Angus and Red Simmental bulls produced through AI and ET, by breed leading, imported and Australian sires.
The majority have been blooded with 3 germ blood at weaning, and are backed by Breedplan figures.
The bulls are currently running on rough native pasture to develop them safely and are being given a loose lick mineral supplement.
Please call or email for prices and more information.
Below: GK weaner bulls on the oats.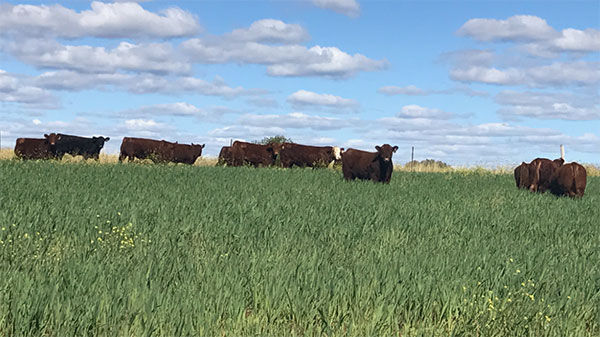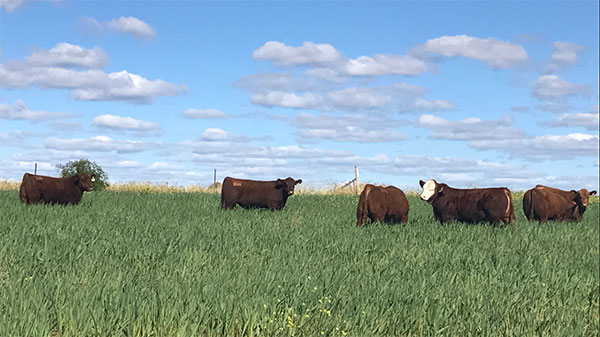 Females
We have a select group of females available for private sale on farm.