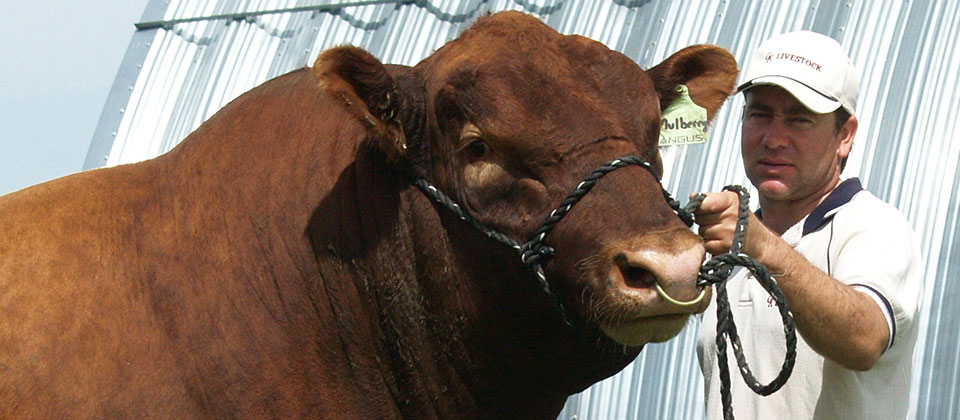 Reference Sires
RED DIAMOND T HIPS STOUT 107U
Very limited supply, please enquire about price.
Stout was purchased by SSS and Brylor out of the Diamond T Exodus Sale for $17,000 as a calf, then traded two years later for USD$29,000 in Denver at the Mile High Sale.
Stout progeny are extremely good natured, easy born calves that combine softness and performance. His male progeny at GK have averaged $7,500, all selling prior to yearling age.
His daughters are super feminine, long sided females.
With virtually no semen left in the country, we have decided to take Stout off the open market. He sired the 2015 Angus Youth Roundup Junior Champion Heifer for Andrew and Nyssa Kelly.